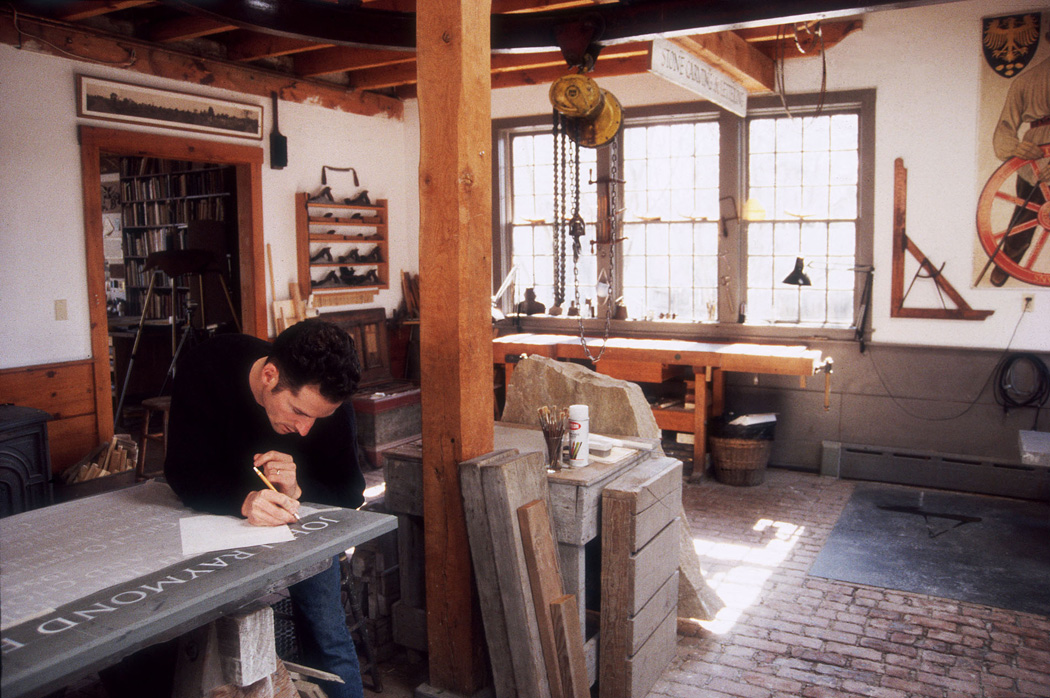 What distinguishes the John Stevens Shop from production monument companies is our classical approach to carving lettering in stone. In this day and age of computer fonts, sandblasting and all forms of mechanical means for incising letters in stone we produce nearly all of our work by hand.
All of our lettering is generated with a broad edge brush just as it was done in Rome two thousand years ago. Fine lettering has been developed through the centuries by the keen understanding of the movements of the hand and arm in conjunction with the intellectual appreciation of form, space and aesthetics.
Generations of working this way at the John Stevens Shop have set a particularly high standard and our clients recognize this standard.